It's taken me a few weeks to finish up this last post about my time in Pakistan, but here it is at last. As I mentioned at the end of the last entry, I  am going to continue to describe a few more experiences involving music that I had in Lahore.
My husband and I were mainly in Lahore in January to formally celebrate our wedding that had taken place in Turkey a week earlier. More specifically, a week into our trip Farhan's family held a walima, which is the dinner traditionally given by the groom's family and the last of the shaadi (wedding) events.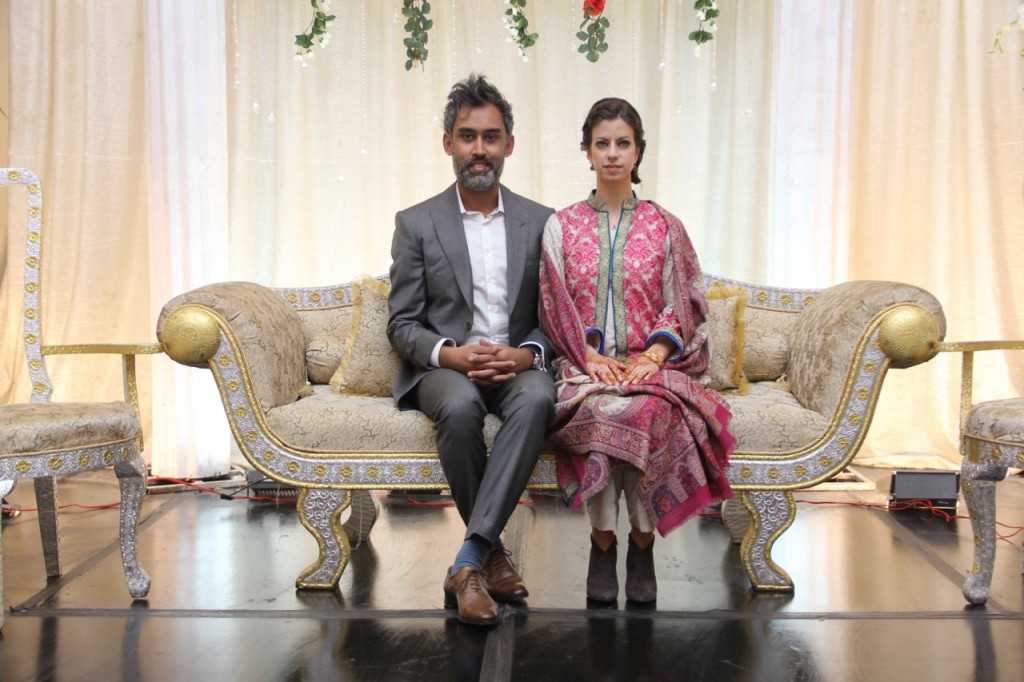 A few days after the walima we visited some elderly neighbors who had been unable to come to the dinner due to illness. They kindly served us tea, expressed their regrets, and told me about themselves. I was surprised to learn that one of them was Shia and the other was Sunni. With all of the news stories in the news about conflict between the two groups, I think it's important to offer this counterexample. I learned in several instances of how many Sunnis and Shias live together in Lahore, as coworkers, close friends, and even in marriages that bring together new family members.
After we had talked for awhile the couple's grandson, Ali, offered to sing some songs for us.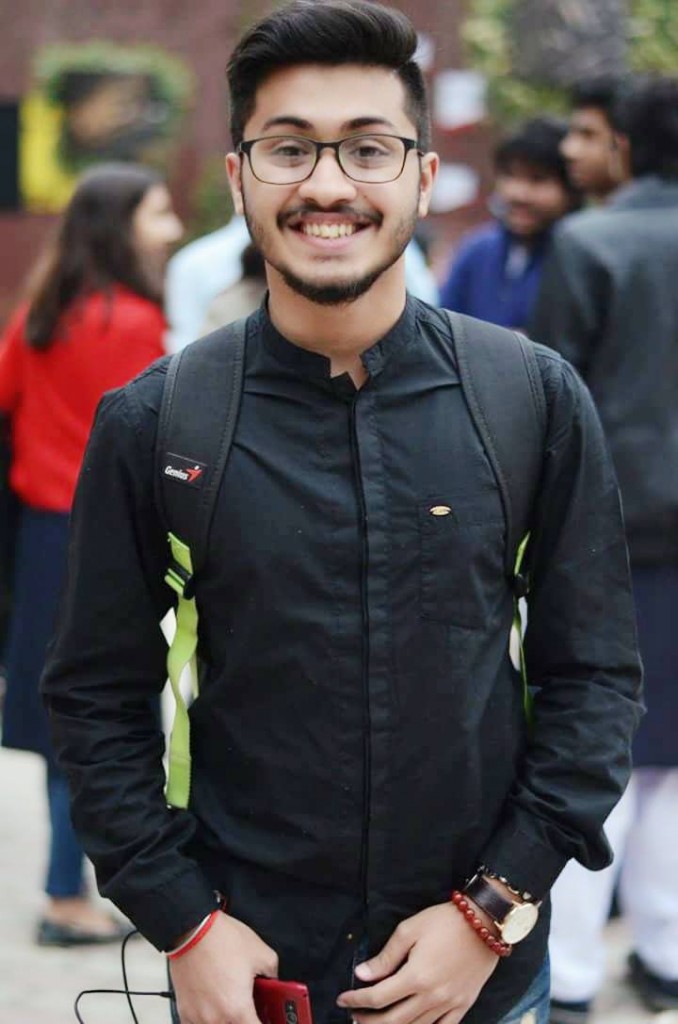 He left the room and returned with an acoustic guitar. First he performed John Legend's "All of Me." This was a bit surprising because 1&1/2 years earlier I had performed this song (singing and playing the piano) at my cousin's wedding. I know that it's a well-known song, and I wasn't surprised that it had reached Pakistan. Still, the moment was extraordinary in the way it connected distant parts of the world in my musical memory: one time I flew from Istanbul to Texas and performed a version of "All of Me" and then a short time later I flew to Lahore and someone played a different version if it there for me.
After the John Legend song he played "Earth Song" by Michael Jackson (listen to it here). Farhan has told me that Michael Jackson has been popular among Pakistanis. I actually prefer Ali's version to the original, which sounds overly-produced and artificial to me. There is something compelling about the timbral transformations of the vocal and non-vocal parts.
On my last night in Lahore, at a buffet-style restaurant, I finally came upon traditional Pakistani musicians. A tabla player and a singer-harmonium player were performing popular Pakistani folk songs from the 1970s, 80s, and 90s. This time the musicians could faithfully carry out the song requests of Farhan's mother, such as "Aaj Jane Ki Zid Na Karo" by Farida Khanum. Like at Peeru's Cafe, most of the people sitting around us gave no outward response to the music–no clapping, no watching the musicians, no singing along or moving to the music, no song requests. Again, I was mystified by this behavior. The one exception was a couple with two young sons who were speaking British English. The family applauded after each song. Finally I found the music I was longing to hear, and without purposefully trying to seek it out! I really enjoyed listening to these guys, and we tipped them and spoke with them for a few minutes before leaving after our meal. The singer told us that they mostly perform in restaurants and can also be hired for special events.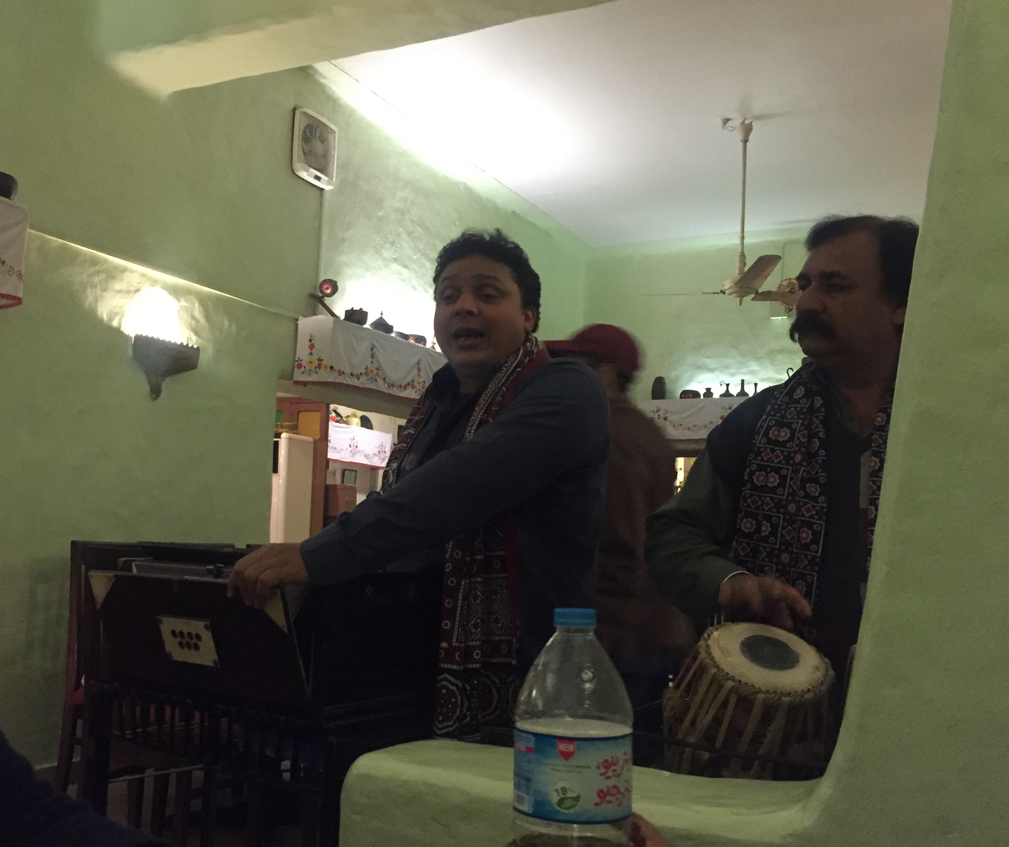 So, those were my last experiences of live music before I left Lahore. Among modern music scholars of anthropological and cultural-historical points of view, it is commonly understood that "music" is not a monolithic, universal category across the world's cultures. Instead, a certain community's creative sound culture is culturally specific; this specificity extends beyond the physical and sonic materials of the music and into attitudes about those materials and the place of those sounds and genres in the various aspects of life. This theory is at the foundation of how I teach and research about music. I bring it up because it is ethnocentric, I think, for me to take what I observed of music culture in Lahore and pose questions like, "Is musical culture degenerating in Lahore?" or "Is Pakistani culture losing its musical heritage?" It's tempting, I admit, to take such a point of view because I have fallen in love with the mid-century Pakistani folk music. Yet, such formulations are not as pressing as more open-minded assessments of what is actually occurring in that culture at that time.
In this case, I saw that pop music containing a lot of globalized elements seems to be flourishing in Lahore much more than local, more isolated musical forms. In that case it seems especially pertinent to ask questions about the way global power flows are operating, as I mentioned in the previous post. I think that musicians are generally intuitive people who have their fingers on the pulse of the communities in which they are operating; their decisions often reflect social, religious, political, economic, aesthetic, or philosophical considerations. For my part, in my capacity as a musicologist, I would only say that no matter the form and function of the music they produce, I hope that Pakistani musicians will knowledgeably and wisely navigate the globalized music economy in ways that are beneficial to them.
This brings me to the end of my posts about my first visit to Pakistan. As always, I would love to read anyone's feedback in the comments section or on Facebook.